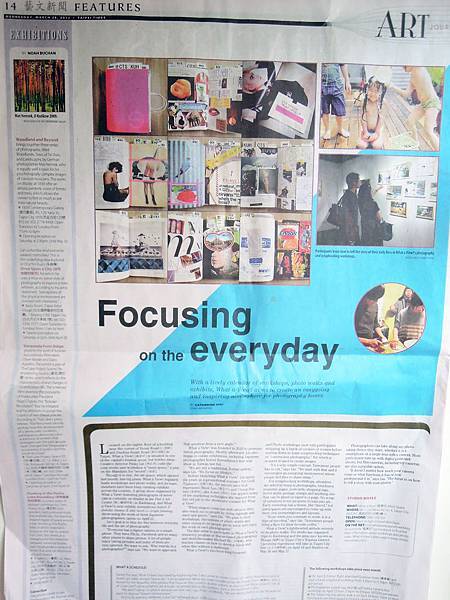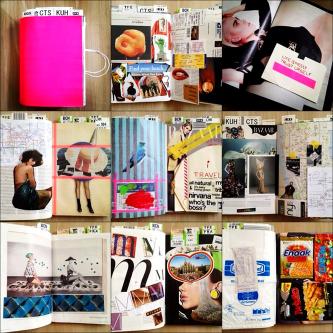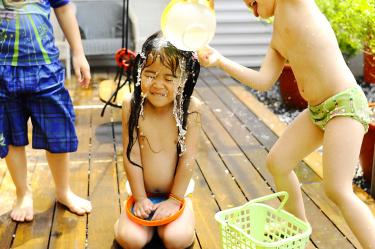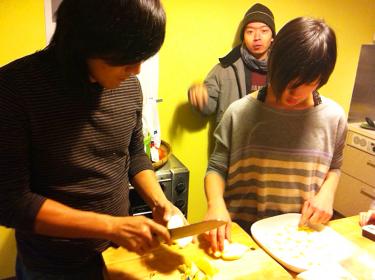 今日Taipei Times<feature藝文新聞>全版報導風景好與風景好mimi space!!
關於風景好的理念、近期展覽(「我愛貓?!」「triple fantasy」)、工作坊(如無相機攝影和信手捻來小手作)與動物園Photo Walk,
都也有詳盡的介紹唷!
以下原文轉貼自Taipei Times 官網(the following article was quoted from the Taipei Times:http://www.taipeitimes.com/News/feat/archives/2012/03/28/2003528874):
Focusing on the everyday
With a lively calendar of workshops, photo walks and exhibits, What a View! aims to create an easygoing and inspiring atmosphere for photography lovers
By Catherine Shu / Staff reporter
Located on the eighth floor of a building near the corner of Renai Road (仁愛路) and Dunhua South Road (敦化南路) in Taipei, What a View! (風景好) is situated in one of the capital's busiest areas, but hidden away. Creative director Pinky Lin (林品君) calls the cozy studio and workshop a "mimi space," a play on the Mandarin for "secret" (祕密).
Though it is tiny, the art space, which opened last month, has big plans. What a View! regularly hosts workshops and photo walks, and its team members have been busy curating exhibits across the country. A group show organized by What a View! featuring photographs of street cats is currently on display at the Pier 2 Art Center (駁二藝術特區) in Kaohsiung, and What a View!'s next exhibit, kawashima kotori X fumiko imano X eiki mori — triple fantasy, showcasing the work of three Japanese photographers, opens on April 21.
Lin's goal is to blur the line between everyday life and the art of photography.
"Everyone has a digital camera or a smartphone. They have Flickr, Facebook and so many other places to share photos. A lot of people enjoy taking pictures and many of them are very talented. We want to ask, 'Who exactly is a photographer?'" says Lin. "We want to approach that question from a new angle."
What a View! was founded in 2010 to promote travel photography. Shortly afterward, Lin also began to curate exhibitions, including Japanese photographer Kotori Kawashima's first solo show in Taiwan last fall.
"We are not a traditional, formal gallery," says Lin. "We focus on lifestyle."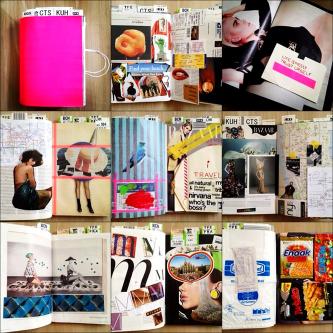 Before launching What a View!, Lin spent six years as a promotional manager for Gold Typhoon (金牌大風), the record label that represents Show Luo (羅志祥) and Chang Hui-mei (張惠妹), aka A-mei (阿妹). Lin applies many of the marketing techniques she learned from her old job to the shows she curates for What a View!
"When singers come out with albums, they also reach out to people by doing signings and meet and greets," says Lin. "We plan to host workshops, discussions or photo walks and other events to let people get to know and enjoy the work of each photographer."
The first artist to participate in What a View!'s residency program is Macau-based photographer and short-filmmaker Matthew Ho (何栢瀚), who teaches classes on how to develop black-and-white film without a darkroom.
What a View!'s two-hour long Gourmet and Photo workshops start with participants whipping up a batch of cookies or scones before settling down to learn scrapbooking techniques or "camera-less photography," for which a scanner is used to create images.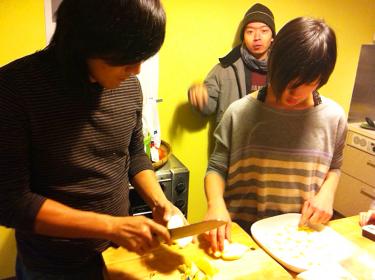 "It's a very simple concept: Taiwanese people like to eat," says Lin. "We start with that and it encourages an easygoing environment where people feel free to share ideas."
For scrapbooking workshops, attendees are asked to bring in photographs, brochures, magazine pages, postcards, shopping tags, ticket stubs, postage stamps and anything else that can be glued or taped to a page. No scrap of ephemera is too picayune to turn into art. Each workshop has a theme, like "travel," but participants are encouraged to come up with their own interpretations and layouts.
"Even when you commute to work, it is a type of traveling," says Lin. "Sometimes people bring a flyer for their favorite coffee."
What a View!'s lighthearted attitude extends to its photo walks. The studio has organized trips to Kaohsiung and the area once known as Monga (艋舺) in Taipei City's Wanhua District. Upcoming expeditions will take in Taipei City Zoo (台北市動物園) on April 14 and Hualien on May 26 and May 27.
Photographers can take along any photo-taking device they want, whether it is a smartphone or a single-lens reflex camera. Most participants turn up with digital point-and-shoots, but film cameras, including toy cameras, are also a popular option.
"It doesn't matter how much your camera costs or what functions it has or how professional it is," says Lin. "The focus is on how to tell a story with your photos."
WHAT A SCHEDULE!
Earlier this year, What a View! was asked by Kaohsiung Pier 2 Art Center to curate I Love Cat!?, which features photos of street cats taken around Taiwan by 13 photographers. While the roster includes artists like Peggy Chien (簡佩玲), who is known for her beautiful, witty photos that focus on this country's diverse scenery as much as her feline subjects, not all of I Love Cat!?'s photographers are actually cat people (hence the question mark in the exhibition's title).
"We aren't taking cat photos because we love cats," says Pinky Lin (林品君). "We are taking photos of cats because we want to observe Taiwan's environment."
During its opening weekend, I Love Cat!? attracted about 3,000 visitors, some of whom even took along their own bewhiskered companions. The show runs until April 29 in gallery C2 of the Pier 2 Art Center (駁二藝術特區), 1 Dayong Rd, Yancheng Dist, Greater Kaohsiung (高雄市鹽埕區大勇路1號), tel: (07) 521-4899. Opening hours are 10am to 6pm from Tuesdays to Thursdays and 10am to 8pm on Fridays, Saturdays and Sundays. The exhibit is closed on Mondays.
Kawashima kotori X fumiko imano X eiki mori — triple fantasy, the next exhibit being organized by What a View!, opens on April 21 and runs through May 20 at its space on Renai Road (see Studio Notes for the address). Admission is NT$50 (with a limited edition merchandise giveaway included). Exhibition hours are from noon to 8pm (closed Mondays).
The following workshops take place next month
On April 8, former flight attendant Queenie Hsiao (蕭樂薔) will lead a travel scrapbook workshop from 3:30pm to 5:30pm. NT$500 per person
Photographer Joseph Jiau (焦正德) will hold a camera-less workshop on April 13 from 7:30pm to 9:30pm. NT$500 per person
The Taipei City Zoo photo walk is on April 14 from 10am to 4pm. Participants are encouraged to bring a camera with black-and-white film. The following day, Matthew Ho (何栢瀚) will lead a black-and-white film-developing workshop from 2pm to 5pm for people who went on the walk. NT$1,000 per person for both activities
For more information and to register, call Pinky Lin (林品君) whataview2010@gmail.com